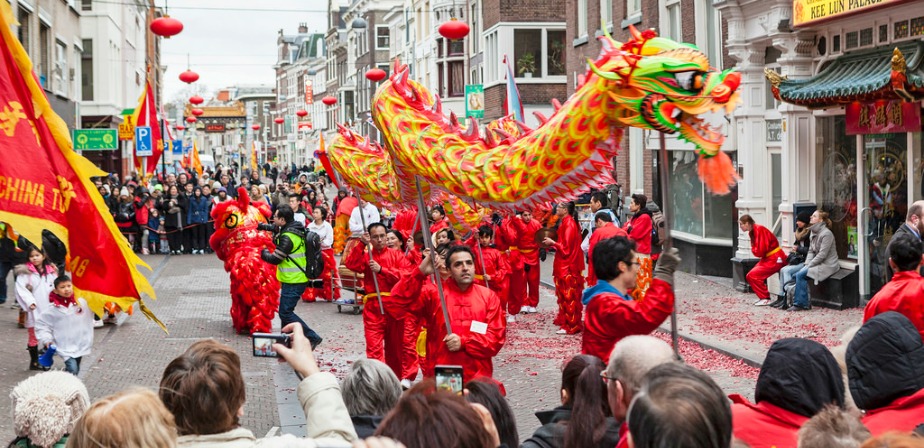 On Saturday, 28 January 2017 the centre of The Hague will come alive with the excitement, sounds of fireworks and bold colours of the Chinese New Year Festival.
To kick off the Year of the Rooster, 2 large-scale celebrations of the Chinese New Year will take place in The Hague: the national celebrations in and around The Hague City Hall and the local celebrations in The Hague's Chinatown neighbourhood.
All the festivities in The Hague are free of charge and open to the public.